ZAYTOONS
Middle Eastern Cuisine & Pitza

Get 15% OFF your first online order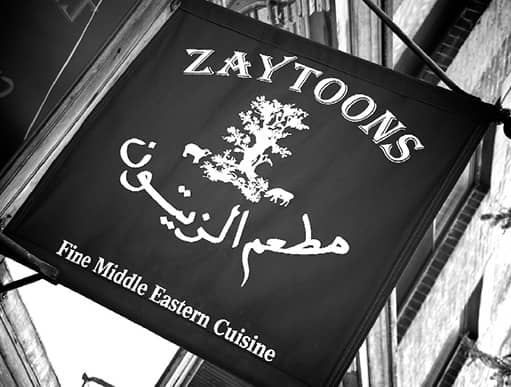 Zaytoons was founded in 1998 by two cousins, Ahmad & Faried. Their goal was to bring the best Middle Eastern cuisine they grew up with to the Brooklyn neighborhoods they loved so much hence, how Zaytoons was born.
 Thank you, our dedicated patrons, we have been able to keep our doors open for all these years. This year Zaytoons will reach its 25th anniversary. We hope to continue giving you the food you love for another 25 more. As grandma says, "Sahtein!" eat in good health.
COME EXPERIENCE
WHAT EVERYONE
IS RAVING ABOUT
Getting your favorite Middle Eastern dishes delivered to doorsteps has never been so easy. Now you can order delivery or pickup online and avoid waiting on hold or repeating your credit card number over the phone.
Here at Zaytoons, we want to make things as convenient as possible for you. That's why we offer 15% OFF your first order when ordering online, just use promo code: WELCOME at checkout.
Order directly from our website.