ZAYTOONS
Middle Eastern Cuisine & Pitza

Get 15% OFF your first online order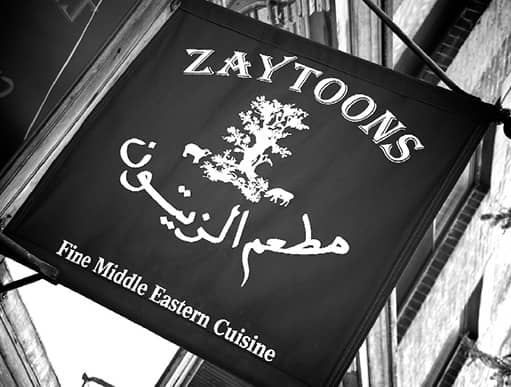 In 1998, Zaytoons was created as the brain child of two cousins, their idea was to serve the best middle eastern food possible at the most reasonable price. Hence Zaytoons on Smith Street was born.
Because of the popularity, an additional location was opened in Prospect Heights. The Vanberbilt Avenue location are a bit larger but just as inviting as it's Smith Street predecessor, visit the two and experience what people are raving about. As Grandma says, "Sahtein! Eat in good health"!
COME EXPERIENCE
WHAT EVERYONE
IS RAVING ABOUT
Getting your favorite Middle Eastern dishes delivered to doorsteps has never been so easy. Now you can order delivery or pickup online and avoid waiting on hold or repeating your credit card number over the phone.
Here at Zaytoons, we want to make things as convenient as possible for you. That's why we offer 15% OFF your first order when ordering online, just use promo code: WELCOME at checkout.
Download our app or order directly from our Website and enjoy ordering our delicious food today. We pledge that your order will be right and right on time.